Montpellier Metropole
The Montpellier region is working on a large scale campaign to reposition itself in the new French regions structure. Our series of positioning strategies are based on the policies and objectives dictated by the city.
The proposed "Positive Latitude," evokes the cosmopolitan nature of the region with its thriving youth culture, innovative high-tech and visionary architecture.
The exhibit design combines maps, info graphics, and large LED and interactive multimedia displays. The color palette refers to building modules, the near-by sea and the ever present sun.
Repositioning brand by M-A-D / Erik Adigard, with KFH, Montpellier.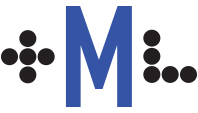 brand mark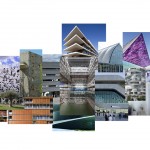 research imagery
/ / /
»other architecture-related M-A-D projects: