environmental, installations & architecture concepts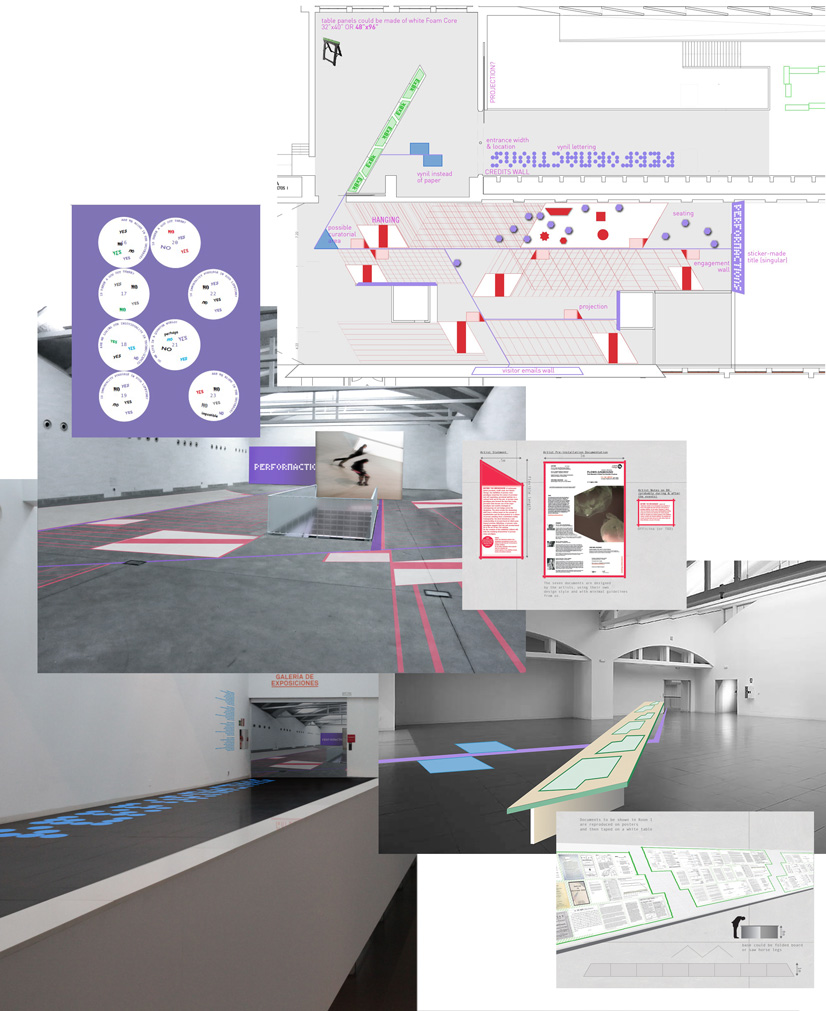 An exhibit design scheme for LABORAL, Gijon, Spain
Exhibit design for seven art-science interventions: identity, tape, printer, paper, markers, sticker, projections
Space design for Performactions — body-machine-environment entanglements. One thematic will take place each month for six months. Themes include Meta Matter, Body Environment, Sensation, Play, Machine Life, and Economic Performance. The lobby is conceived as an information space for a manifesto that traces an archeology of the performative — tracking the different performative frameworks and understandings. [w/Chris Salter, curator]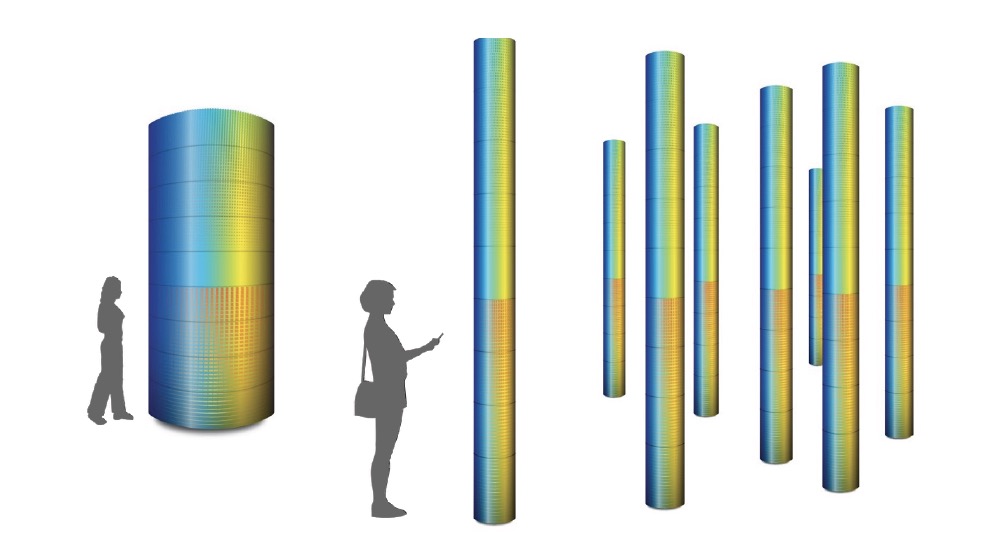 A San Francisco Bay Area monument system intended to be launched during Super Bowl 50.
Nine columns, one placed in each of the nine counties, together represent the region's community. A strategically located main structure functions as a large interactive screen while the others can be seen as "antennas" with minimal displays that can nevertheless receive and send visual signals.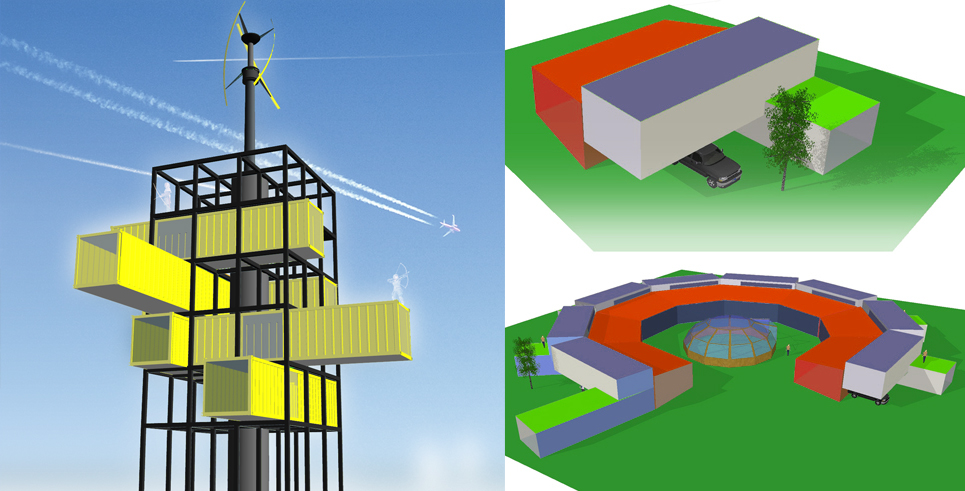 Turtle Acre is the development plan of a scalable system of live-work units that are all connected to common areas including kitchen, food processing, laundry, workshop, kids room, guest pods, etc.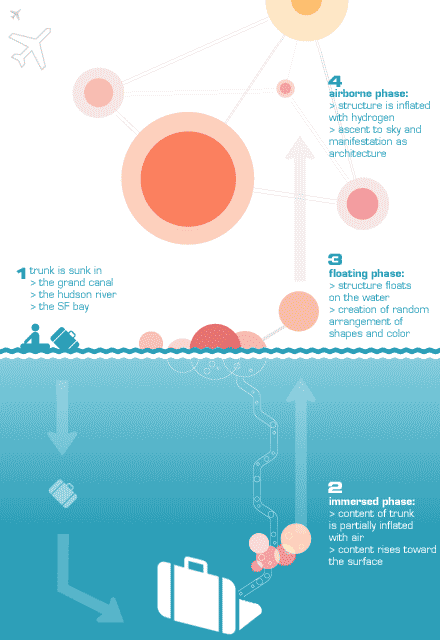 Venice Architecture Biennale 2000: an immersed/floating/airborne architecture that relates that relates notions of air, floatation and immersion in the context of the Grand Canal, the Hudson River and the San Francisco Bay.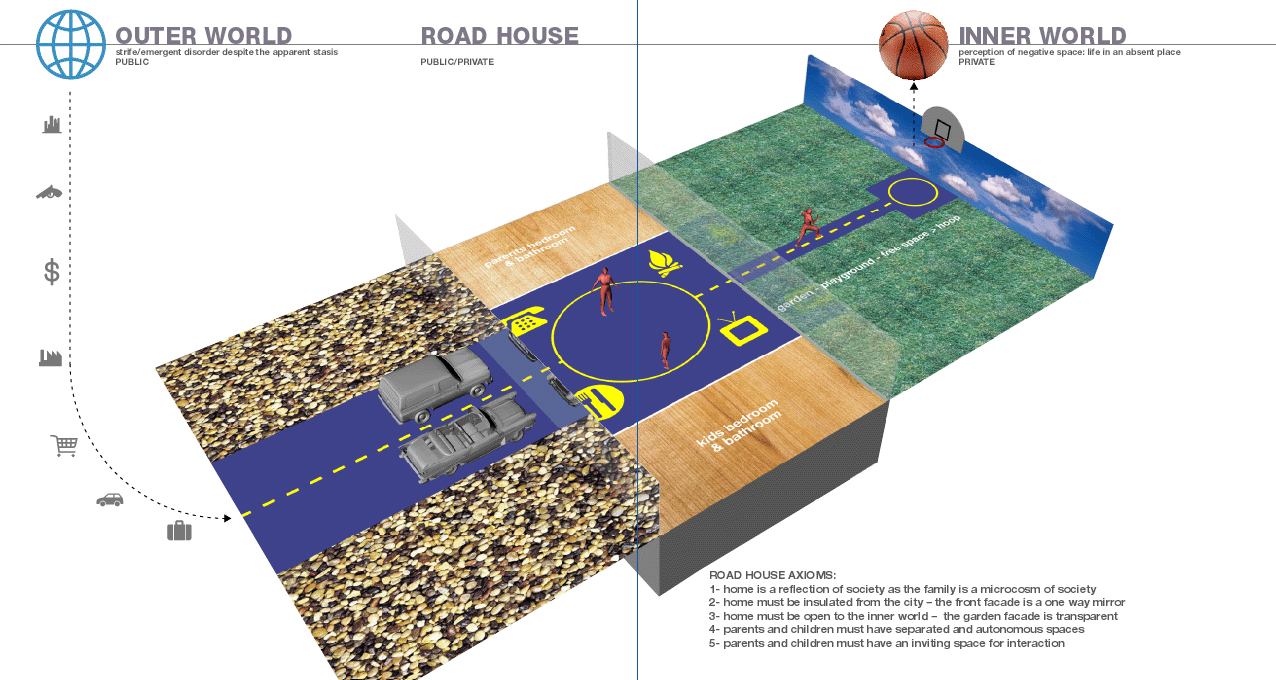 Road House is a concept for the 16 Houses: Designing the Public's Private House exhibit ~ it is a staging of all that opposes city and home, and parents and children. The road is at once connector and divider between people, places and ideas, and between personal basketball hoop and the bigger world.