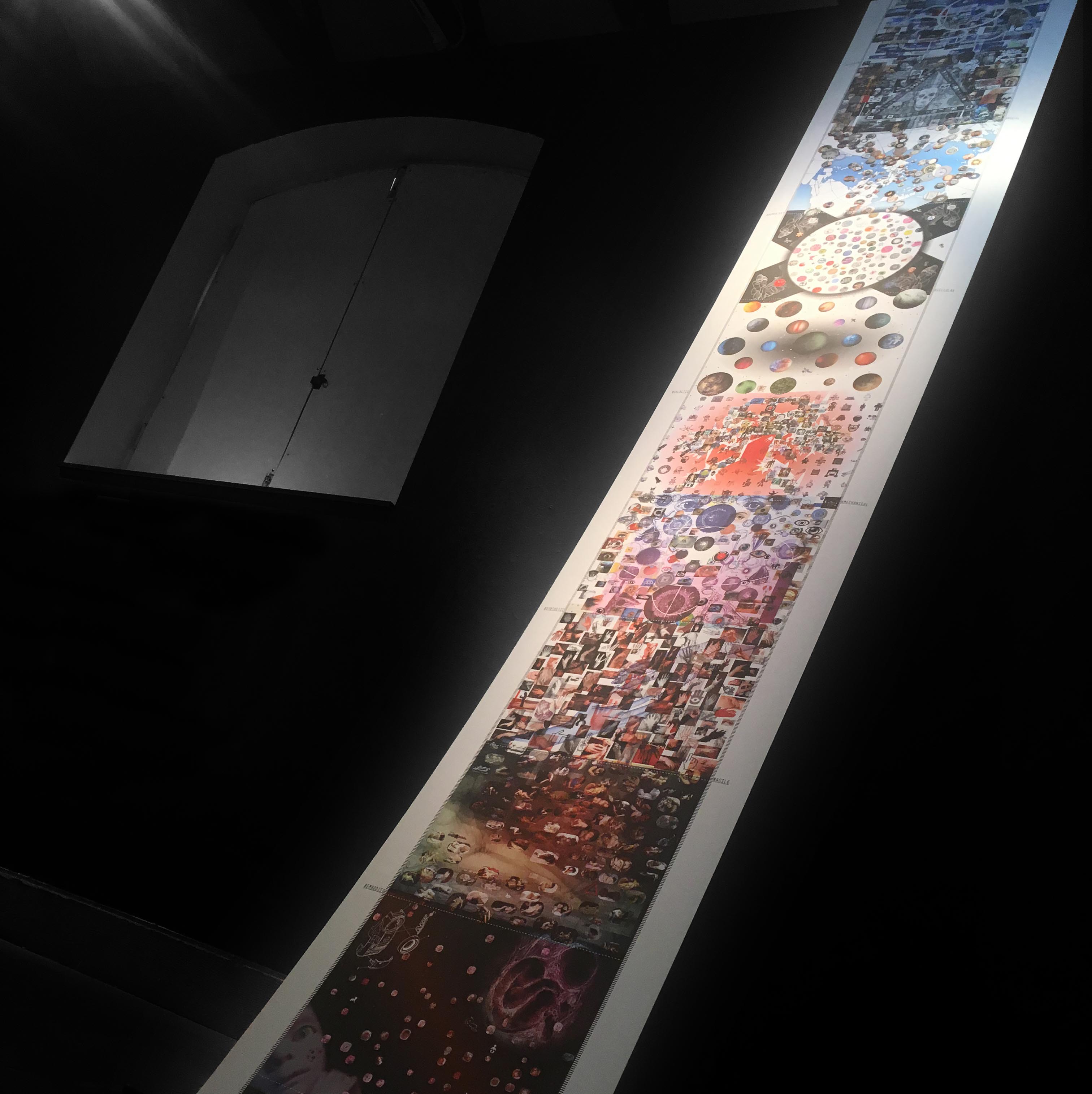 Simage installations / Petaluma Arts Center
Simage Ladder [the rise of crowd imaging] (part of SIMAGE project) is one of three M-A-D installations in Petaluma Arts Center's Power of Ten: Scaling Up exhibit curated by Llisa Demetrios.
PROJECT STATEMENT:
For over 50,000 years we have chronicled the expansion of our dominion with a trail of markings, drawings, sculptures, mosaics, paintings, photographs, and so many other forms of representation.
As mortals, we substitute our momentary existence with the permanence of images. Today, anyone can instantaneously be turned into a picture and in turn be shared and duplicated in the billions.
With or without our help, images multiply, accumulate, aggregate, and disseminate into ever expanding cosmologies of individual, private, protected, abandoned, and public domain image bins. To refer to such aggregates we have coined the neologism 'simage' intended to stand for the plural of similar 'images.' The notion of simage combines archetypal, indexing, and relational aspects. It represents the merger of many images into a singular typology or paradigm, e.g. 'palm trees', 'wall clocks', 'explosions', 'babies', etc., each one fragmentable into sub-simages.
An image supports two primary modes. In the first mode, it is the seen object that references itself as a form true unto itself. In the second mode, it is a step into all knowledge and memory that attend to our perception of that image. In that sense, it represents a reality that stands alongside of our physical one and therefore we can argue that it is not us who make the image, but the image that makes us—from cradle to grave and the afterlife. Image is then a ladder that neutralizes gravity, as we ascend it toward our ideal destiny.
Simage Ladder is conceived in the form of a 3.5m scroll that runs the full height of the wall. It stands as a life cycle made up of ten typologies running from babies to clouds. If image indicates where we come from, it is also a metaphysical search into possible futures.

Get the 76p Simage Ladder catalogue – free PDF available upon request
Also included in the exhibition: SimagePorticus
Also conceived for this exhibition: 1968 POWERS OF 2001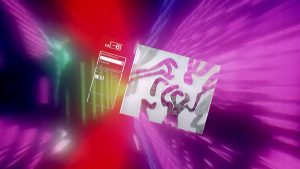 Related project: Scalacupola installation