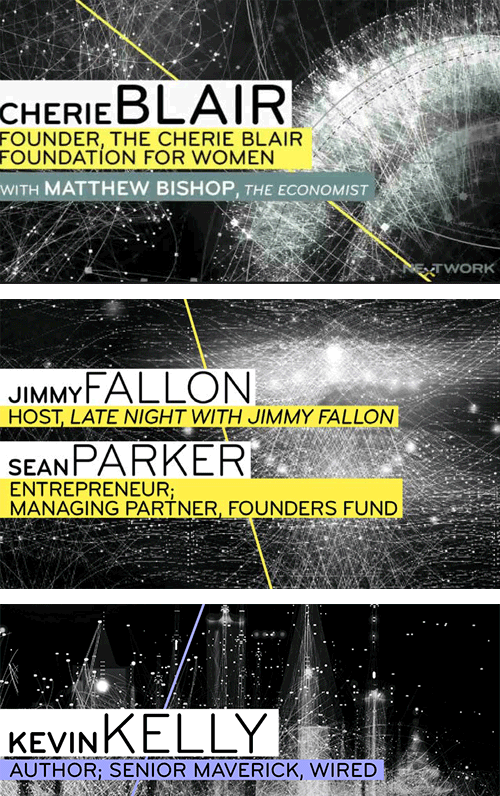 NextWORK conference media
Sponsored by Juniper Networks with Sessions by WIRED and The Economist, the NExTWORK conference took place on June 22, 2011 in NYC. 200 business leaders, academics, futurists, economists and technologists convened for a full day of presentations and panel discussions on issues of networking, "the value, the challenges, the opportunities."
Our directive was to create an abstract and artistic–but conceptually relevant–opening video to bring attention to the stage and inspire the audience. Our visual solution evokes themes of intersection, progress and exponential connectivity.
M-A-D created the conference videos as well as the information screen graphics displayed throughout the day.
Background images by Tatiana Plakhova.